The Most Useful Transgender Resources for Transgender People
Categories:
Blog
|
Published by:
admin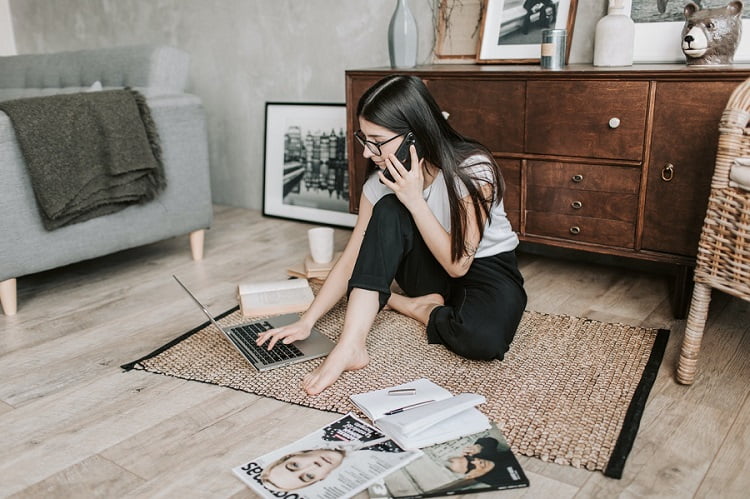 Coming out as transgender is one of the most difficult and terrifying challenges a person can face. So many individuals feel like they are on their own and have no support when it comes to accepting how they truly are.
However, we are here to tell you that this is not the case. There are so many transgender resources available to people who are thinking about transition into their true gender. You just need to know where to look.
From advice to forums, there are literally thousands of transgender resources dedicated to providing support and guidance for all of your issues. Hell, there are even dating sites dedicated to helping transgender people connect and fall in love. You can even find a review of the best transgender dating sites right here on mytransgenderdating.com.
Check out our list of essential transgender resources below.
The National Center for Transgender Equality
The National Center for Transgender Equality is an organization dedicated to eradicating discrimination and abuse against transgender people. This group provides learning opportunities and advocacy, as well as helpful transgender resources on important issues related to the trans movement. They currently have two initiatives: The Racial and Economic Justice Initiative (REJI) and the Trans Legal Services Network (TLSN).
Trans Lifeline
Trans Lifeline is a hotline dedicated to transgender people who find themselves in times of crisis. Amazingly, the organization is entirely staffed by transgender people themselves. They work diligently to ensure distressed members of the trans community do not turn to suicide when faced with problems. They seek to empower trans people and lend a helping hand in their time of need.
The Jim Collins Foundation
The Jim Collins Foundation is named after Jim Collins – a trans supporter who was a licensed social worker and psychotherapist. He was a clinical instructor in the Department of Psychiatry at the Yale School of Medicine. This foundation helps fund surgeries for transgender people who desperately need the operation to live a fulfilling life but cannot avoid the medical costs.
Transgender Law Center
The Transgender Law Center is at the forefront of a vital movement to change outdated laws and policies so all people can live without the fear of discrimination regardless of their gender identity. They provide many services, including aid to transgender immigrants who require legal advice and support.
Deep Stealth Productions
Deep Stealth Productions is a production company which was founded by Calpernia Addams and Andrea James. This organization strives for positive representation of trans people in the media. They produce entertainment and content designed to educate and raise awareness from trans issues. However, they also provide general media production for a range of clients, despite their primary focus being on gender.
Transgender Forum
The Transgender Forum has been an established website since 1995. They provide blogs, editorials, and news articles centered on the trans experience and the latest developments in the trans community. This transgender resource also offers various message boards. Here you can voice your opinion and connect with other members of the trans community.
Transgender Heaven
Transgender Heaven is the number one social network dedicated specifically to the trans community. It provides a safe and wholesome place for the community to make friends and find positivity on the journey to gender affirmation. The site also provides transgender resources as well as a newsletter, forums, and private messaging. If you ever wanted to speak to other transgender individuals around the world, this is the best place to do it.
Transgender Pulse
Transgender Pulse is an excellent transgender resource with one singular goal: stop the trans suicide epidemic. Their mission is to reduce this alarming statistic, recognizing that over half of all trans people will have tried to commit suicide by the age of 20. They offer a community and connection with transgender folks and people who are close with transgender individuals. Their forums offer a safe space to discuss ideas and trouble. They also have a live chat with moderators who are trained in suicide prevention.
These are just a few of the transgender resources available online. It is amazing that so many organizations have come to fruition in an effort to provide support and comfort to all members of the transgender community. There really is really no need to feel alone in this world. There are literally thousands of people willing you to succeed and live your best life – you only need to ask for their help.
We hope the transgender resources are useful and help you on your journey moving forward.
Relevant news