5 Best Free Tranny Dating Sites You Should Not Miss
Dating is supposed to be hassle-free, safe, and fun. And it goes the same way for the tranny community. As 2021 approaches, it's not a biggie for transgender people to sign up for dating apps to connect with like-minded trans women and men. More than that, the best free tranny dating sites should provide a safe, stress-free portal where the trans feel protected. They should leave no room for unacceptable attitudes and harassment. And for that reason, MyTransGenderDating is here to round up five of our favorite free dating apps for the trans out there who are struggling to find a decent stage for their love life.
Who Is on These Free Tranny Dating Sites?
Since the acceptance of LGBTQ+ still has a long way to go, it's no difference for transgender. That is one of the reasons why free tranny dating platforms and apps are introduced to put the transgender into a community. In the big cities, it's no biggie for the tranny people to meet up with like-minded people. However, things are not going the same way for everyone, especially the trans who live in remote areas. For that reason, the Internet offers a solution to find local transgender people, and these people make up a big population on these tranny dating portals. Even though there's a playground for the trans, many apps are still focusing on the LGBTQ+ community as a whole. Therefore, you should expect to find members of other sexual orientations and identities, and even the straights make their appearance.
BeNaughty.com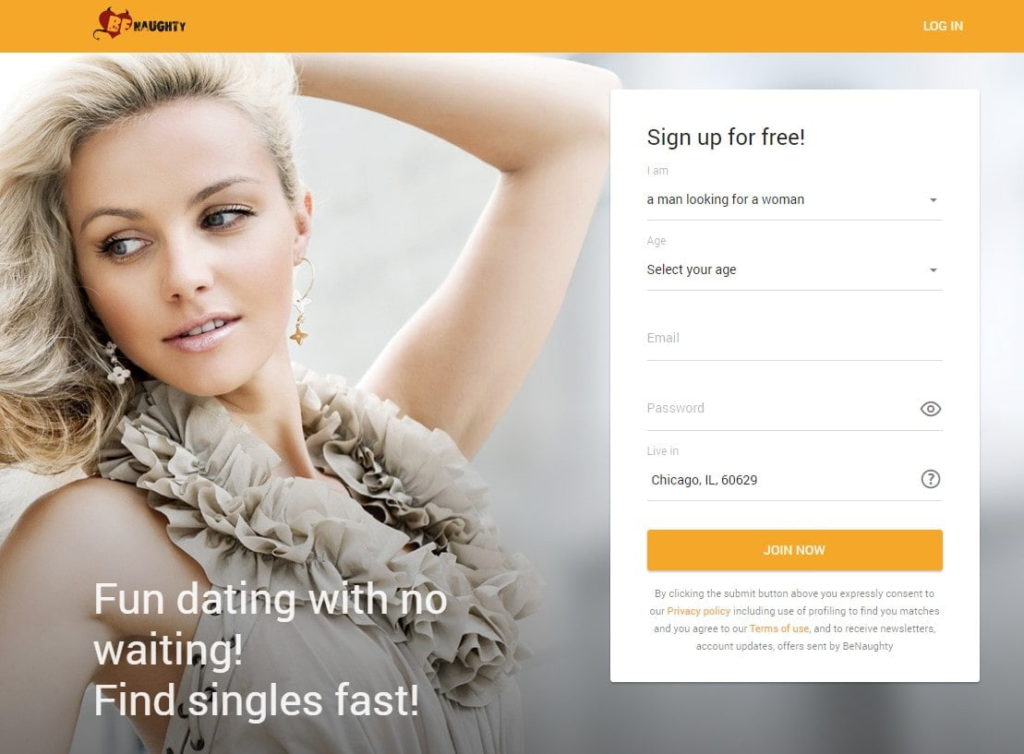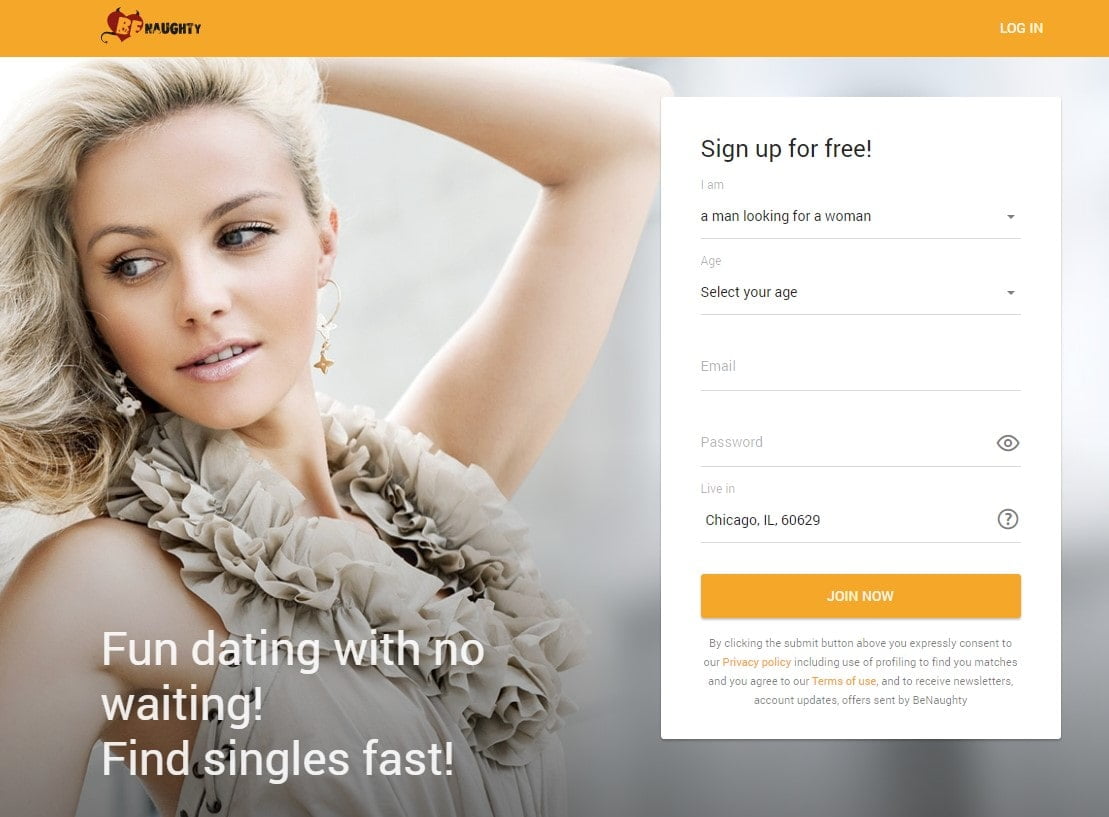 Brought to you by Cupid PLC, BeNaughty is one of the most popular free tranny dating sites for the trans community worldwide. This high-profile dating platform for trans singles is open to all trannies from different ethnicities and borders. All you need to do is confirming your sexual orientation as a tranny during the sign-up process. From there, your matches will be automatically generated and displayed on the search results.
Free Features Include:
Creating your own profile
View photos of other users
Access to filter functions and browse through members' profiles
Communicate with other members via a private chat room
Pricing plans:
Premium Dater: $0.31/day (All-inclusive package)
Extra security: $0.16/day
Chataholic: $0.13/day
Tgpersonals.com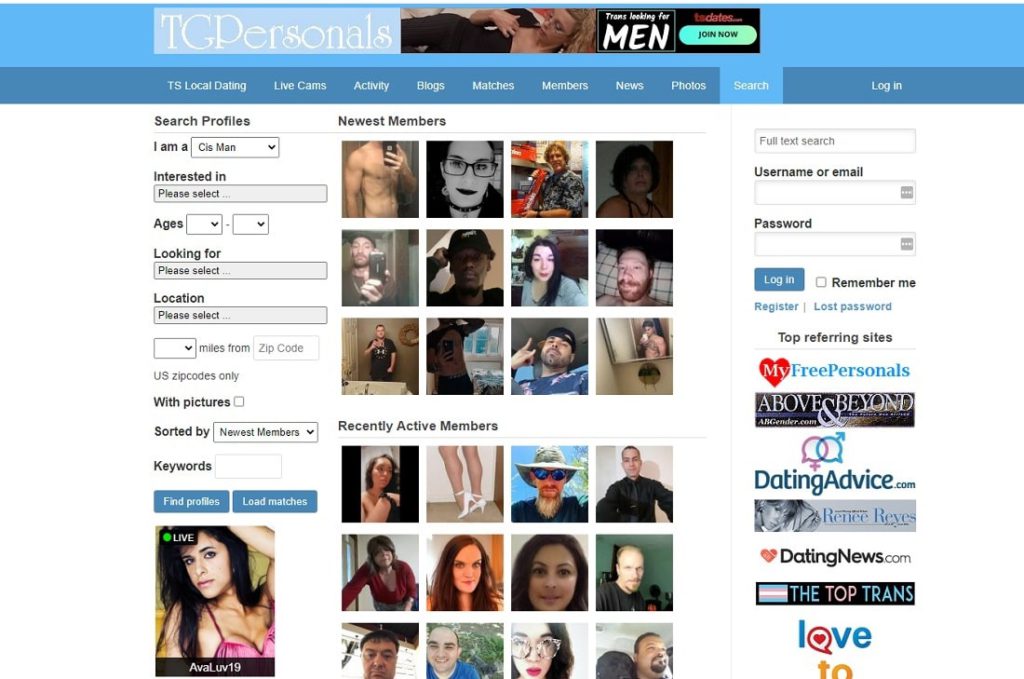 Launched in 1999, TGPersonals is a completely free transgender dating site. Developed with a mission that people can build a long-lasting relationship without paying a corporation fee, TGPersonals uses open-source software to add more features for users. TGPersonals connects cis-man, cis-women, trans men, trans women, and non-binary members.
Free Features Include:
Creating a profile
View photos of other users
Read news
Watch live cams
Local dating
Pricing plans:
Free access for all users.
Mytransgenderdate.com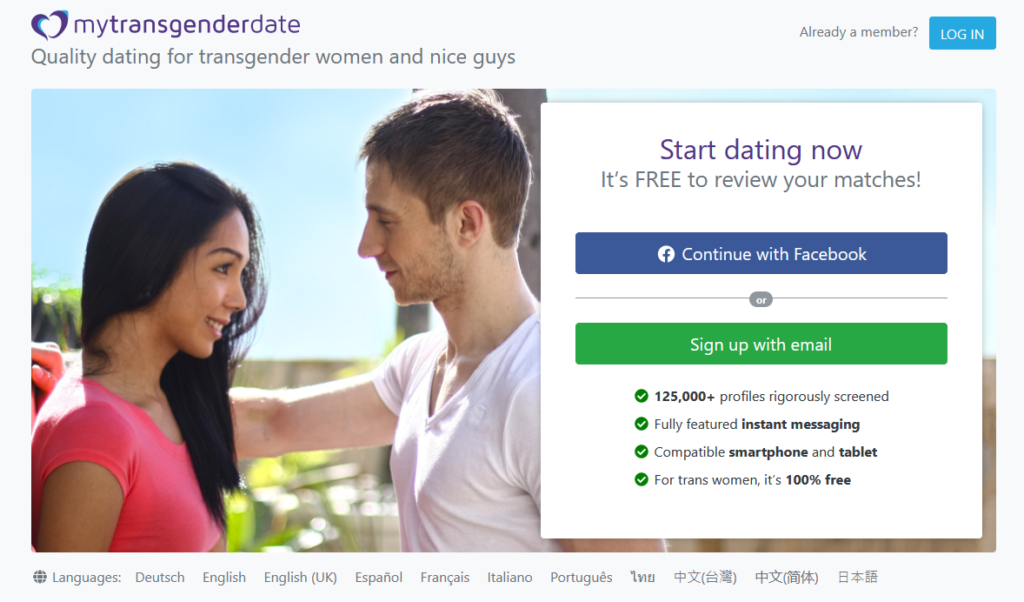 With more than 125000 profiles vigorously screened, Mytransgenderdate.com is one of the most respectable and decent dating platforms for transgender women and transsexual women. Sign up with the site, and you will have a chance to meet up with thousands of transgender women and men. Widely popular in the US and Europe, My Transgender is your next favorite place to be.
Free Features Include:
Creating a profile
Chatroom
View profiles of other trans women and men
Add people to your Favorite list
Trans blog
Pricing plans:
Free for all users.
Taimi.com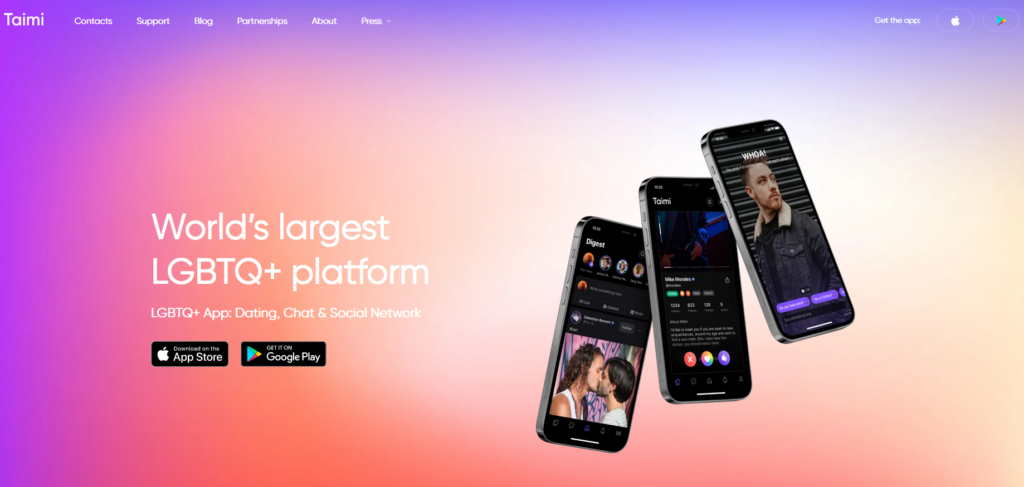 Taimi is emerging as one of the leading dating platforms for tranny people. Available on both iOS and Android, Taimi is favored by more than 8 million real users worldwide. Developed as a handy, modern, and responsive app, Taimi provides you a clean and fun dating environment to meet up with like-minded people who are ready for a long-term relationship. Chat room, registration, videos, calls, and many other functions are available for free.
Free Features Include:
Meet up with real tranny people in your neighborhood
View who liked you
Video
Call
Text messages
Pets
Movies
Music
Memes
Games
See full statistics of your account
PIN
Face Recognition
Fingerprint
Pricing plans:
$14.99/month
$4.99/week
$71.99/year
Trans4date.com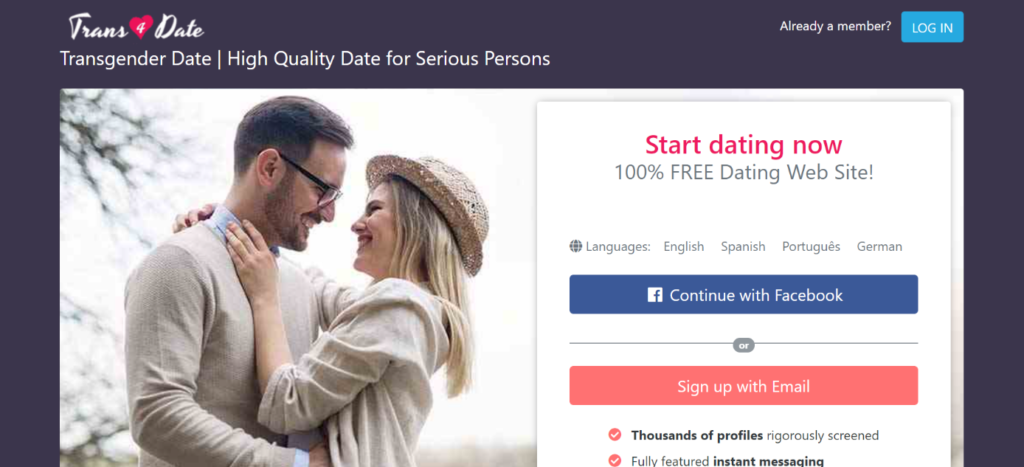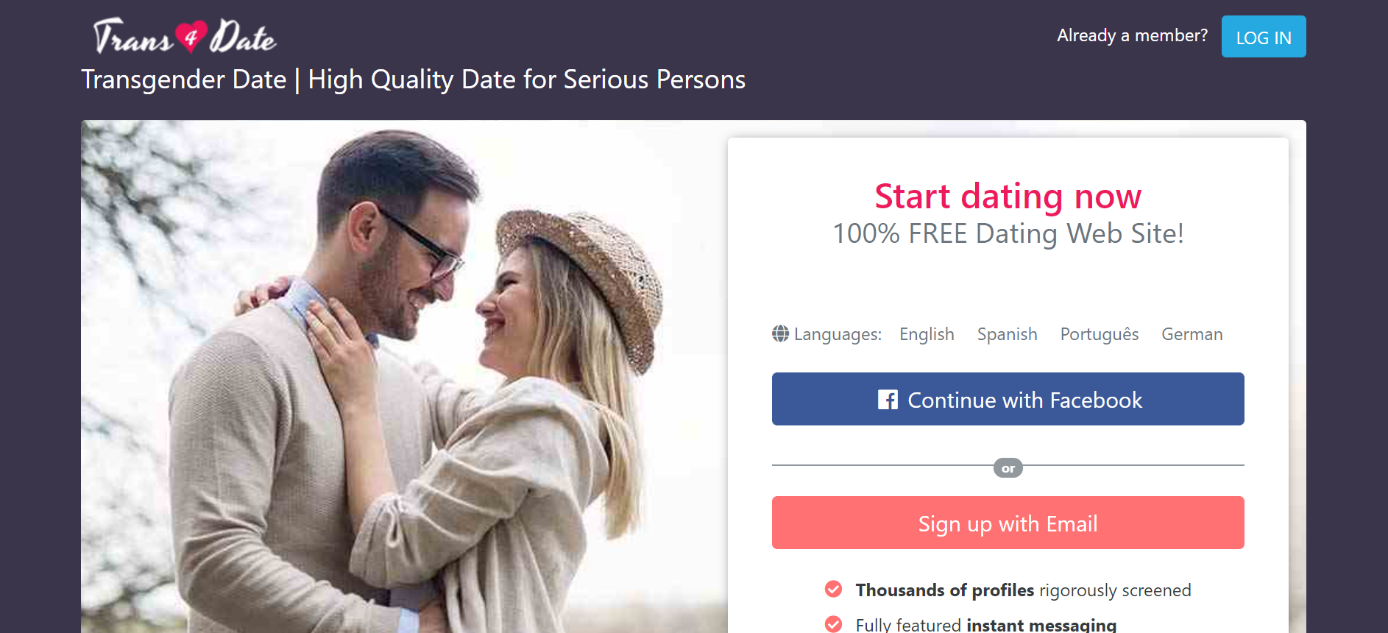 Available in four languages, Trans4date.com is hands down one of the most popular dating platforms that tranny people should not overlook. With thousands of profiles, rigorously screened features, instant messaging, and 100% free for a limited time. You can sign up with Email on the web browser or download using Google Play.
Free Features Include:
Creating a profile
View photos of other users
Verify your email account
Donate to the developer
Search for matches
View who's online
Upload photos
Send messages to your matches
Pricing plans:
100% free, but you're eligible for donation (starting from $1.99).
Challenges of Online Dating for Trannies
Here are the essential factors regarding the challenges of online dating that all trannies must take note of!
Since it's all about dating online, you can't guarantee how authentic these members are. Many users are not even trans, but they are here for the fun and insight.
Profile pictures are another factor to consider if someone is fake or not. Many of these people are con artists, and they manipulate someone else's photos to benefit from you.
Violence, ignorance, and harassment are other factors that come into play. Many dating apps are dedicated to both straights and LGBTQ+, which means you're much likely to be abused by someone who doesn't respect your identity.
Politics and religion often walk hand in hand. Even though you two are trans, politics and religion sometimes mess up with your relationship and do you apart.
Users usually overlook privacy policy, terms, and conditions, and they play a significant role in protecting your data online.
Last but not least, safety is the last thing you want to forget. Sometime down the road, you may end up meeting someone for a coffee or lunch. Make sure you trust them enough to be there in person because many people would manipulate your gender identity as a tool to harm you.
FAQ
A Brief Answer to How Free Tranny Dating Sites Works
Like any other apps, these tranny dating apps collect profiles of different members based on their sexual orientations and gender identities. From there, an advanced algorithm goes in the way of curating the best matches based on what you're looking for.
All of the tranny dating services we reviewed above are free for all users. If you wish to smoothen your dating experience, you can choose to upgrade to a membership. Some of them let you donate to support the developing team.
How to Choose the Right Tranny Dating Site to Match Your Style?
We always think that the most important thing to choose the right free tranny dating sites is to know what you're looking for. Make sure to review terms and conditions, privacy policy, and the story of why these platforms are developed to see if their visions match your dating philosophy!
CTA – And that's about it! It's time to sign up for your favorite tranny dating sites today!