Transdr Review

Bonus
From $14.99 for a month
Overview
Special Features: Search feature
Security & Privacy: Transdr is a safe dating app for one to carry out their quest for friendships and love relationships.
Visit Site
Transdr is a leading dating app exclusively intended for Transgenders, Transvestites, crossdressers, bisexuals, LGBTQ, and anyone else therebetween. The Transgender gay dating platform brings Trans people from all walks of life who wish to mingle with like-minded counterparts and establish meaningful relationships. It is a transgender gay dating app where people are free from judgment.
Pros and Cons
Pros
Available for both Android and Apple devices
Manual verification of photographs
Added security to limit fake accounts
One can sign up using Facebook
One can use advanced search features to narrow down their preferences
It has private chats
One can block suspicious characters
Cons
No email verification required
Many fake profiles present
The app is quite unresponsive, thus slow
Messaging is not available for free
It has a rather small membership base
Membership Base
Transdr was launched in 2018, and since then, its membership has grown to over 6200 members. It has a good number of Trans men and Trans women from all walks of life who search for love relationships and friendships. The dating app has users worldwide that include crossdressers, transvestites, bisexuals, cisgender, transgender, and other persons of the LGBTQ community. People that are interested in dating transgenders are also present on the dating site.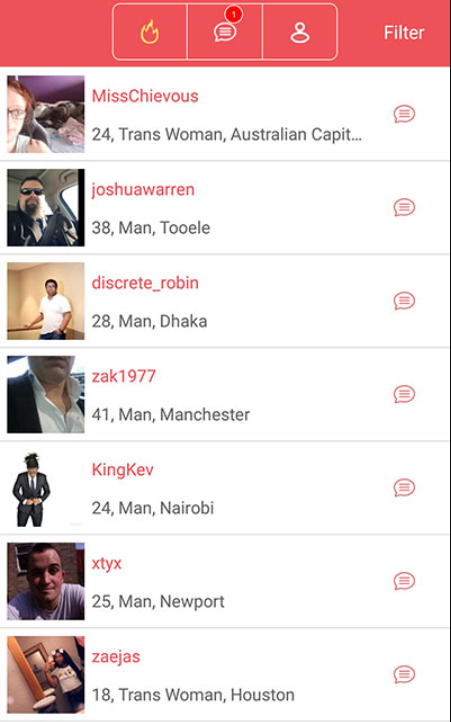 Transdr sign up/log in
Signing up on Transdr is stress-free as one is only required to provide basic information, just like on any other dating site. The app requires a nickname, age, locality, sexual category, and the person you are looking for. You will be required to give a brief statement about who you are and what you want in the person you search for. The admin manually verifies the profiles and photos on Transer.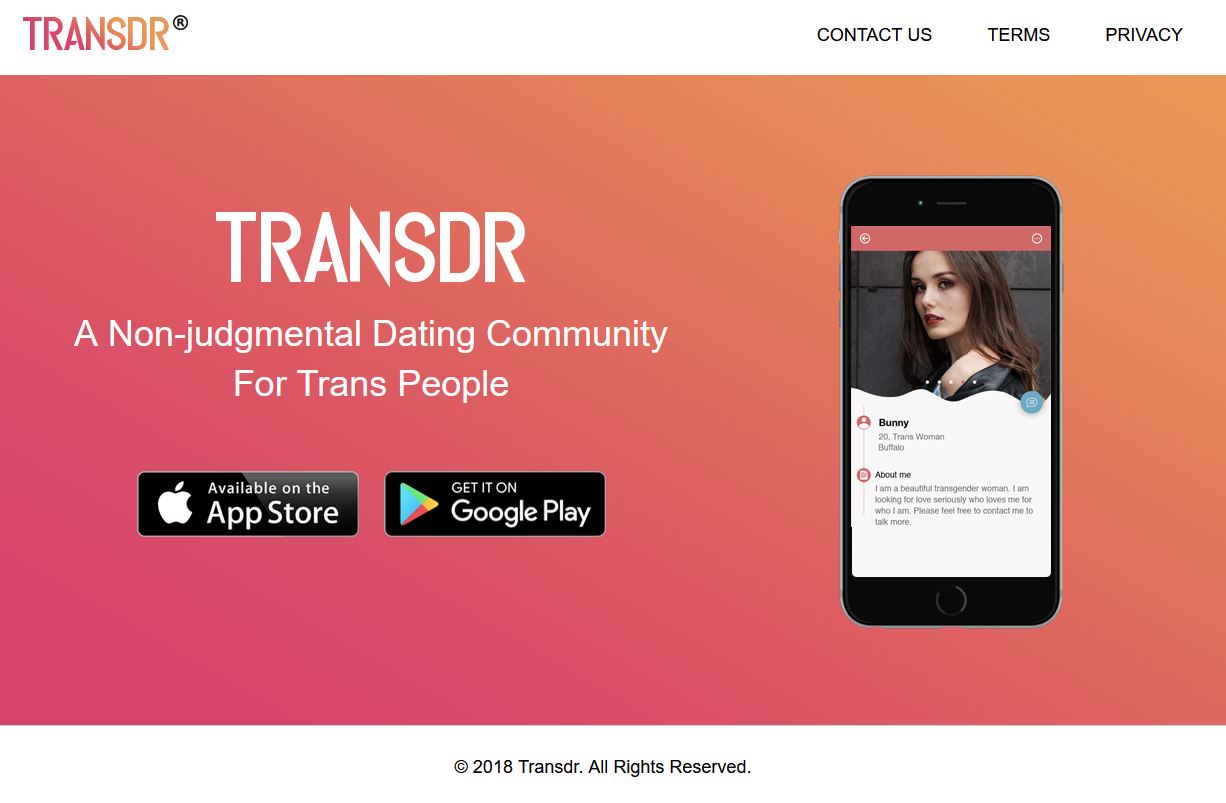 Transdr Matchmaking
Transdr presents you with a collection of possible matches that meet the details that you have filled in your profile. One can search for the desired partners using certain filters to narrow down the results to their preferred expectations. In the same way, you can concentrate your search on nearby people or in any location that you desire. The dating app has a chat function that connects users, but it is invite-only.
Get Your Free Account on Transdr and Start Dating Locals
Registering on Transdr is free, and one can do several things at no cost. Basic members can send messages, voice chats, and private photos for free. However, the communicating members must have liked each other's profiles or accepted an invite to chat for this to happen. Searching for matches and browsing through the profiles of other members on the dating app is also possible without a subscription.
Profile Quality
The Transdr profile is not complex as it does not require one to fill a lengthy personality test like on other dating platforms. The details are displayed on a user's profile for everyone to see just the nickname, age, sexual partiality, locality, and a brief 'About Me' information. One can add several photos of themselves that have to be verified before they can appear online. The profiles are also manually verified.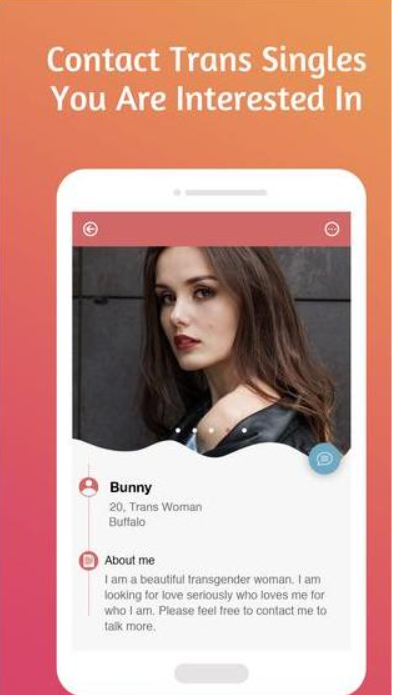 Transdr App
The information contained in this Transdr review is about the app as there is no desktop version. It is available on iTunes but not on Google Play yet. Downloading the dating app is cost-free. It uses the same method of swiping as Tinder to view and choose the suggested matches. The dating app has a clean layout with a simple user interface, and its functions are well laid out to make it easy for users to access them.
Design & Usability
The Transdr app has a sleek design that is trendy and modern to befit its target users. It has welcoming orange and red shades that give the users a pleasant browsing experience. The app has various useful functions that are easily accessible and useful in searching for friends and partners. Anyone can easily make use of the app regardless of whether they are tech-savvy or not. It is only available on iTunes for now.
Prices and Costs
Transdr is a free dating app to download and join, but it also has VIP membership subscriptions that allow users to access all the functions. It neither has an option to pay using coins nor an opportunity to try out the platform at a minimal cost. The subscription plans available on the platform automatically renew before they expire. These plans include:
1 Month $14.99
3 Months $29.99
6 Months $49.99
Special Features
Transdr is a rather basic dating app that does not have any exclusive features that you will not find on the other platforms. Besides sending voice messages, videos, and likes, no feature is outstanding to be worth mentioning. Its search feature is impressive as it can filter one's searches to the closest they can get to a perfect match. One can block users that they don't want to interact with.
Is Transdr Safe?
Transdr is a safe dating app for one to carry out their quest for friendships and love relationships. The information that one provides on the dating app is confidential and cannot be accessed by any third party. Dating profiles and user's photos are manually verified to ensure a healthy and safe dating atmosphere on the platform. The admin is quick to handle any suspicious happenings and block the accounts of perpetrators.
Experts Conclusion
If one wishes to join a welcoming community of Transgenders, then Transdr would be a great place to start with. The dating app provides a conducive environment for people to be who they are without the fear of being ostracized. It contains a mixture of people with all sorts of sexual partialities; thus, cisgenders, bisexuals, transvestites, crossdressers, and members of the LGBTQ community are present. The app certainly befits its intended niche.
FAQ
Is Transdr Free?
Joining Transdr is cost-free but there is the option of upgrading to a premium subscription.
Is My Transdr Account Protected?
The users of Transdr are safe as the platform has the necessary security measures in place for protection.
Is Transdr Legit?
Transdr is operated by an Asian company that has been in the dating industry for over two decades. Thus, it is a legitimate app.

From $14.99 for a month