Is OkCupid the Best for Transgender Personals?

Check out our latest review for all the pros and cons of OkCupid. Before you sign up with any dating site, let's see if OkCupid is good for transgender personals!
Members
The platform has over 50 million users around the world
You'll find members of all sexualities and genders on the site
TG singles are actively welcomed and supported
Most users tend to be around 25-34 years old
OkCupid is one of the most inclusive large dating sites. All non-binary members are welcome which allows you to identify as any number of ways, including as pangender, bigender, and transfeminine.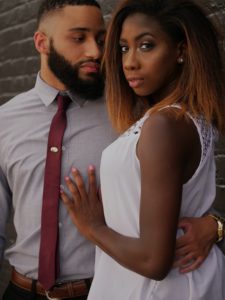 Sign-Up & Login Process
Registering as a new subscriber takes about ten minutes, and is worth the time since you have plenty of opportunities to explain a little about yourself, and provide information such as:
• Location
• Sexual preference
• Personality
• Hobbies
• What sort of relationship you want
Providing as much information as possible is the best way to receive meaningful matches, and our OkCupid.com review found the process simple!
Free Account
Creating a profile on OkCupid is free, and there are plenty of features you can access without an upgrade. However, for TG dating, this is probably worthwhile since it opens up options to use the advanced filters.
Free functions include:
Sending messages
Searching for matches
Browsing through member pages
Playing the Double Take game
Recording your likes
Premium functions include:
Advanced filter functions
Seeing who has liked your page
Having priority messages
Using an auto boost for more connections
Removing ads
Profile Quality
We found that the pages on OkCupid are of a high standard; you can browse through pages and check out profiles with a free subscription!
It's worth bearing in mind that the photos you upload are public, so perhaps give a little thought to how much you'd like to share.
OkCupid.com profiles are full of detail, and if you are looking to meet somebody specific, such as a transsexual woman, this is an ideal way to include a little more information about yourself to all of your connections are compatible.
Search
The OkCupid search options provide a lot of functionality:
Advanced algorithm to find people compatible with your personality test
Search options are saved, so you won't need to re-enter them every time you log in
You can filter to only see people who are online now
For TG dates, it is worth considering an upgraded account to be able to access the advanced filters. These make it much faster to send likes and messages to like-minded people.
Safety
There are plenty of safety functions on the site, which is most important for transgender dating when other, less secure sites can leave users vulnerable to unsolicited messages.
If you do encounter anybody that you don't wish to speak with, you can instantly block other profiles. There is also a report button, which you can click if you'd like site admin to remove a profile.
Design of OkCupid
We found that the platform is easy to navigate and has a fresh interface that is easy to find your way around. The menu tabs make it quick to find what you are looking for, and the simple colors make it pleasant to use.
Costs
OkCupid calls their subscriptions the A-list, and you can choose to upgrade to a basic or premium subscription.
We would recommend considering a subscription for transsexual dating, as the advanced filters are useful when looking for non-heterosexual dates!
Basic subscriptions cost:
1-month $7.95 $7.95 per month
3-months $19.05 $6.35 per month
6-months $23.70 $3.95 per month
Premium subscriptions cost:
1-month $24.90 $24.90 per month
3-months $68.70 $22.09 per month
6-months $119.40 $19.90 per month
Customer Service on OkCupid
If you want to block or report a user, the buttons are clearly positioned on the app so you can do this in one-click.
If you have a more complicated query, the best way to contact OkCupid is via email at support@OkCupid.com.
Pitfalls of OkCupid
We didn't find many pitfalls at all, however, there are some. For example, you can't tick a box regarding your beard preferences, so if you don't like men with beards, you'll have to choose manually.
Our OkCupid Review
All in all, the site performed very well throughout our OkCupid.com review – in fact, we found it difficult to find any flaws!
Pros / Cons
Easy to use website
Huge membership
Good security settings
To use the more advanced features, you will need to upgrade
No video chat
Search results might not return the thing you've been looking for
Try OneNightFriend.com for Transgender Dating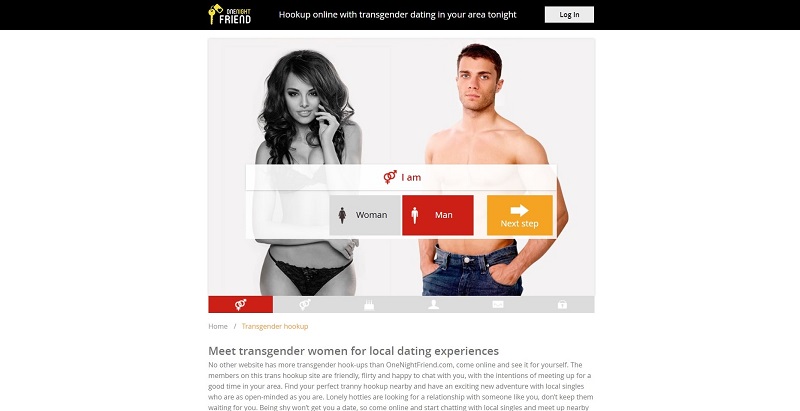 Frequently Asked Questions
Is OkCupid.com Good for Meeting Transgender Women?
Yes, it is. The site offers a number of gender identifications to choose from on registration, so you can be specific about how you wish to be identified as well as what sort of people you would like to meet.
Is an OkCupid account protected?
OkCupid has good security settings, but you should bear in mind that the photos you choose to post on your profile are public.
Is it Worth Paying for OkCupid.com?
We think so! If you're taking a look around the site, a free subscription is fine – you can even browse member profiles, which is usually restricted to only paid subscribers.
However, for some of the features and games, you'll need a subscription. For TG dating, it's worth considering this, even if you decide to use a 1-month subscription as a trial, as you can run far more specific filters.
Remember that subscriptions are auto-renewing, so if you change your mind or have met your ideal partner, you'll need to cancel, so the payment doesn't get sent automatically!

OkCupid.com