Fiorry Review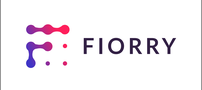 Bonus
Fiorry is free to use
Overview
Special Features: Invisible mode
Security & Privacy: The sign-up process tries to eliminate jokers by requiring a valid email address or social media account for one to be allowed onto the app
Visit Site
Transgender people seeking dating partners online can conveniently be found on the Fiorry app. This new dating app also provides an exclusive Asian transgender dating venue where people of the LGBTQ community can meet up for hookups. It provides a safe environment for Trans, cisgender, intersex, gender fluid, gender-nonconforming, genderqueer, and non-binary individuals to be themselves and explore their sexual fantasies without inhibition.
Pros and Cons
Pros
Ability to interact with all the users
Ability to conceal profile from unwanted viewers based on age and gender
Worldwide coverage
Choose the message requests you wish to receive
Profile moderation to eliminate offensive or fake ones
No adverts
No subscription
Cons
Not available on desktop
Many fake profiles
Inadequate profile details
Auto-renewal of subscription
Risk of scammers
Membership Base
The Fiorry dating app has worldwide coverage with thousands of members across the globe. It is an app that is comprised of transgender and LGBTQ members that wish to find friends and love as they build networks with like-minded people. It has members from all genders that have diverse sexual proclivities. Straight people are also welcome to join the dating app and freely mingle with the other people on the platform.
Fiorry Sign Up / Login
Signing up on Fiorry is suite easy, and it only takes a couple of minutes. You will need to download the dating app from Google Play or App Store for free. Once you have the dating app, you can click on create an account to initiate the process. You will be required to provide your date of birth and mobile number. Once the mobile number is verified, you can input your name and upload a profile photo.
Fiorry Matchmaking
Fiorry app has many active users, and the response levels are quite considerable. One can contact any member on the platform for free, and the chances are that you will get a positive response from them. The dating platform has many fake accounts. Thus, there is the possibility that you might not get any response sometimes. The good thing is that you can see who is online, and the messages are instant.
Get Your Free Account on Fiorry and Start Dating Locals
Joining Fiorry is free of charge. Thus, anyone can become a member at any time. The app does not have any charges for using its features, and it doesn't have any premium packages. Users are free to use all its communication features, including WOW impressions, at no cost. They can use the search function to find nearby people with their accounts as they are. The app is designed to ease transgender dating.
Profile Quality
The profile on Fiorry contains the kind of basic information that you will find on any other dating site. It shows the name, age, location, distance, last seen, and other details about you. In the about you section, one needs to clarify whether they are a trans man/woman, cis man/woman, dresser, non-binary, or queer and the kind of person they are looking for. This information helps in connecting one with compatible matches to their desires.
Fiorry App
Fiorry is only available on mobile, and there is no desktop version of the same. Thus, all the information discussed here is related to the app. It has a pleasant design with cool colors that are welcoming to the general public regardless of age. Its functions are neatly arranged, making it easy to access and navigate the app without a hitch. The app is free to download and use.
Design & Usability
The Fiorry app has an outstanding design that is more captivating than many of the other dating apps you will encounter. Its pink and white colors have a welcoming effect that makes one enjoy navigating through the platform. The profile photos of its members are prominently displayed, allowing one to have a good look at the potential dating partners that the dating platform has to offer.
Prices and Costs
Fiorry is a free dating app, and one can access all its features without the need to have a paid subscription. You will get to send unlimited messages and wows to any other users on this dating platform at no cost. Acquiring the app from Google or Apple store is also cost-free; thus, anyone who wants it can get it. The dating app is open to anyone with transgender fancies.
Special Features
One special thing about Fiorry is that it is fully accessible for free, and one can interact with anyone at any time. Users can delete the chat history, including photos and messages, from either end if they so wish. It allows you to send self-deleting photos. If you do not want anyone to know that you are online, then there is the invisible mode. There is a block feature, and one can delete their profile at any given time.
Is Fiorry safe?
Just like on any other dating site, Fiorry takes the safety of its users very seriously. Being a free dating platform, it is bound to attract many suspicious characters, and the admin is conscious of this. The sign-up process tries to eliminate jokers by requiring a valid email address or social media account for one to be allowed into the app. There is a block feature that one can use for self-protection.
Experts Conclusion
Transgender people that want to mingle with like-minded individuals have a reliable dating app in Fiorry. Its design and functionality provide a conducive environment for people in the LGBTQ community to express their desires without inhibition. It is a niche dating app that gives its members a fitting means to fulfill their erotic desires.
FAQ
Is Fiorry Free?
Fiorry is absolutely cost-free to join and use.
Is My Fiorry Account Protected?
Fiorry has put safety measures in place to protect its users from indecent exposure and malpractice.
Is Fiorry Legit?
Fiorry is a dating app with many genuine members in many parts of the world, thus a legitimate platform for one to a quest for partners.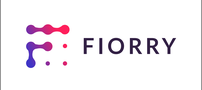 Fiorry is free to use